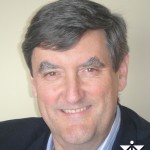 Being named as leader doesn't make you one. Leadership is earned from those you seek to lead. For you to be successful as a leader, they must choose to follow you.
Your team will make this choice by judging your truthfulness, your authenticity. The first step you take to establish your leadership identity creates a lasting impression that defines your potential as a leader.
Before you can lead others, you must know yourself well, and consistently act in accordance with your beliefs and core values. So, the first step that a leader must take on the path to being an exceptional leader is inward. Your leadership voice must express your philosophy in your own words, not in someone else's.
Leaders speak for more than themselves – they also speak for their teams and for their organization.
When leaders express a commitment to a specific principle, it's more than their personal obligation. It represents what their team, or perhaps their entire organization, believes. Because of this responsibility, it's essential that you appreciate and seek to understand the values of these constituencies. Forge unity around a set of values shared among everyone you lead or influence. And prepare to hold others accountable for sustaining that commitment.
Leaders demonstrate their values through their actions and their decision-making. Model the behaviors you expect from your team members. Specify what you expect from them and then lead by example.  Connect precise expectations with specific values, and evaluate individual team members' behaviors against those expectations. How your team achieves its goals either strengthens or dilutes your organization's culture.
When was the last time you clarified your personal core values?
How have you ensured that your team understands what you expect for each core principle?