Gr

o

listic – Growth, Leadership and Change Advisors
Partnering with leaders and owners to improve performance – three integrated services, one holisitc approach, that helps leaders execute strategy, drive change, and strengthen competitive advantage.
In a dynamic, competitive market, where customers believe they can find all they need on the internet, and where a competitive advantage built on technology cannot long be sustained, it's an organization's culture and people that are its most sustainable competitive advantage.
Our advisors are former corporate senior leaders and small business owners who have built businesses, directed change and experienced transitions.


a

We understand the challenge of leadership, the execution of strategy and the drive for change that improves performance.


a

Leveraging our expereince, we collaborate with leaders and business owners to convert strategy or change initiatives into actions to achieve goals –  sustainable growth, preparation for a transition of the business, or acceleration of cultural alignment within organizations.


a




a

GrowthPointe Services

Create and execute growth strategy
Drive change, transition & integration
Align strategy with culture and competencies"
DecisionPointe Services

 

Transform Leadership and teams
Boost individual performance
Navigate career transitions & development
PointeVierge Services

 

Preserve professional-personal equilibrium

Align leadership with core values

Renew the spirit
Served industries include:

Process-based and discrete equipment manufacturing, OEM and direct to customer
Packaging, field service and distribution
Energy, communications and information technology
Medical devices, bioscience/pharmaceutical and healthcare
Business-to-business services
Non-profit organizations including higher educational institutions and faith communities
Grolistic Advisors
Grolistic advisors are deeply experienced, proven leaders who understand your challenges and act with urgency to achieve your strategic goals at the leadership level, and through the organization to team and individual. They are assigned to projects by matching their specific experience and competencies with your needs and expectations.
Meet Our Principals
Robert "Bob" Schultek

Phone: 216-272-4449
Email: rschultek@grolistic.com
Follow @Bob4Growth

View Robert Schultek's profile
PROFESSIONAL SUMMARY: Bob earned 30 plus years of executive management experience serving as Vice President of Marketing and Sales, COO/General Manager, President/CEO, and business owner. He has worked in a wide range of industries including motion control, petroleum, paper & packaging, medical equipment, and bioscience/pharmaceutical/healthcare services. After receiving his BSEE from the University of Notre Dame, Bob spent the early part of his career serving in several engineering, sales, and management positions while pursuing a MBA.
Today, Bob collaborates with leaders and business owners to convert strategy or change initiatives into actions that achieve goals – sustainable growth, preparation for a transition of the business, or acceleration of cultural alignment within organizations. He is an accomplished speaker and author of the book "The Gauntlet." Bob also publishes a weekly business and leadership development blog, and serves on several advisory boards. He is a WABC registered corporate coach and has earned certifications in consultative business development and in quality assurance.
PERSONAL SUMMARY: Bob and his wife reside in the Cleveland area, as do the families of their two children including their four grandsons. Activities: Community/church volunteer, home improvements, history/historical research, all music/playing guitar, swimming/walking
EDUCATION & CERTIFICATIONS:
B.S.E.E. Degree: University of Notre Dame
M.B.A. Studies: University of Wisconsin
Certifications:

WABC registered corporate coach
Author: The Gauntlet
Research Associates: Strategic Planning, Sales Strategy & Sales Training
Mack Hanan Associates: Consultative Selling
The Juran Institute: Management of Quality Assurance
The Total Quality Institute: Quality Assurance and Process Improvement.
Vic Pergola
Phone: 216-308-1648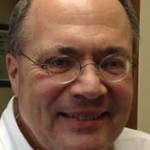 Email: vpergola@grolistic.com
Follow @Vic4ExecDev

View Vic Pergola's profile
PROFESSIONAL SUMMARY:Vic has over 30 years of executive experience as senior manager and business owner for both for-profit and non-profit operations, including 20 years of consulting and counseling. He combines depth of character with exacting expertise across a spectrum of skills, and digs in deeply to identify and resolves needs. Vic is passionate about success, leadership development and entrepreneurship. He is a gifted public speaker and can read in six languages.
PERSONAL SUMMARY: Married with three grown children. Activities: Glass blowing, museums, reading, classical music, languages and cooking.
EDUCATION & CERTIFICATIONS:
B.A. degree: Borromeo College
M.A. degree, John Carroll University
D.M. degree; Ashland Theological (in process)
Additional Graduate Studies: 2½ years, plus workshop in Jerusalem
Certifications:
Myers-Briggs Type Indicator (MBTI) Counseling:More than 3,000 executives counseled during 20 years
Workshops: Over 40 per year conducted.