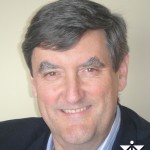 "Culture can account for up to half of the difference in operating profit between two organizations in the same business." (Heskett @ Harvard) Consider these 3 qualities of a high performance culture:
Across the organization, there is a shared ownership for customer success and business progress. People understand how they create value by making a difference for customers, for each other and for the Company. The purpose and profit motives for the business are aligned.



Cross-functional collaboration and initiative are encouraged in the relentless, strategic pursuit of innovation and improvement that is necessary to preserve current customers, develop new relationships, and sustain the enterprise. Leaders inspire their people to invest discretionary effort in making things better, enthusiastically providing opportunities for them to act.



Leadership appreciates that the Company's people are its most sustainable competitive advantage and invests accordingly in their development. There is transparency and a structure for leaders to engage with personnel, exchange ideas and collect feedback. It is understood that each employee's ability to master their responsibilities and do meaningful work is strengthened through mindful, one-on-one dialogue with their manager about goal achievement, consistency of expected behaviors and career development.
How closely does your business resemble this model?
How might you strengthen your organization's culture?