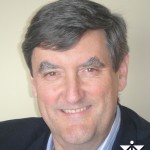 Leaders seeking commitment from their teams regarding the implementation of a decision often encounter delays as a team pursues consensus and certainty. Living with the reality that decisions must be made promptly, and typically with limited time for research or analysis, is a fact of life for leaders; they understand that these circumstances could lead to a decision being wrong. But their teams may struggle with this reality as they work towards committing to the decision.
Commitment is possible when there is clarity about its impact and unanimous team agreement that fosters confidence about the support of every team member to proceed, without lingering doubts that might later diminish support.
Failure to secure this team commitment will generate ambiguity among the team about direction and priorities, producing discord and conflict within the organization. Hesitation and fear of failure grow as second guessing becomes the norm. Opportunities disappear because reaction times are too slow.
Consider these 3 steps to ensure team commitment:
Clarify and confirm your message.  At the end of team meetings, summarize decisions that have been made, identify employees and other stakeholders that will be impacted by the decisions, and agree on precisely what will be communicated to these stakeholders.  This post-meeting discussion will expose any differences about expected outcomes of the decisions, and upon resolution of these differences, will strengthen the clarity and consistency of your message.
Specify and meet due dates.  List the actions required to implement your decisions, and include a deadline for completion and a person responsible for meeting that date. Then, be rigorous in accomplishing each step on time. Achieving each of these individual actions on schedule reduces ambiguity and reveals any misalignment among team members that can be promptly addressed.
Develop contingencies. To reduce concerns within the team about the costs and consequences of making an incorrect decision, develop contingency plans before a decision is finalized. This helps the team realize that any unexpected negative outcomes of a planned decision are typically less detrimental than feared, removing a key obstacle to commitment.
When these 3 steps are implemented, clarity is increased and agreement is achieved, enabling team commitment and accelerating decision-making.
What steps do you take to ensure team commitment?
How can these 3 steps accelerate
your team commitment process?