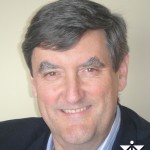 Successfully tackling change initiatives is most often due to these team characteristics than it is to the types of individuals on the team:
Accountability: Team members are comfortable taking risks; the team relies on its leader for support and on each other to act with urgency, commitment and thoroughness.
 
Clarity: Team roles, goals, and implementation plans are clearly documented and understood.
 
Impact: The project goals are personally important for each team member; they feel valued and believe that their efforts will make a difference for customers and the organization.
Teams that demonstrate these characteristics are more energized and invested in the project, and they appreciate the journey.
What characteristics are evident in your change initiative teams?
How might these characteristics be employed in team member selection?