When an employee fulfills obligations and achieves assigned goals with expected behavior, we recognize this as acceptable performance. The job is getting done.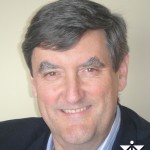 But when one contributes more than the common standard, more than what's expected, then that's discretionary effort. 
To improve results, leaders need advocates who can collaborate with them to drive productive change. For them to invest discretionary effort, these advocates need to appreciate how the change creates value for the business and how they can make a difference by making the change a reality.

So, the value generated by discretionary effort is significant…for the business, for the leader, and for those who contribute their energy and time to the effort. 
For the business, improved results resulting from a successful change initiative create value. 
For the leader, driving productive change validates their credibility and competency, but it also identifies high performing advocates who might have the potential, and aspiration, to lead.   
For the investors of extra effort, the challenge of implementing valuable change offers an opportunity to make a strategic contribution to the organization's future, to be exceptional, to breakthrough and be recognized. Discretionary effort creates careers. 
How are you inspiring discretionary effort?
How do you recognize those who choose to invest discretionary effort?