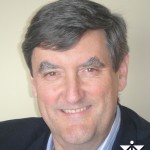 Leadership is the practice of influence. Inspiring people to follow your lead requires a commitment to personal engagement – an investment of precious time to be prioritized versus other stakeholder demands for your attention.
Where does personal engagement fit into your priorities?
People choose to follow you because they believe in you and where you are leading them. When they stop trusting you, your ability to continue as leader is over. This is why engaging with your people is your highest priority. Serving customers is vital, but it's your people who provide that service and deliver your company's value proposition. What message do you want those customers to receive?
Your people are your most sustainable competitive advantage.  Investing your time to preserve this advantage, and the validated boost it produces for operating profit, reinforces the notion that engagement is your highest priority.
Engagement is a highly personal endeavor. At our core, despite our increasing dependence on technology, we are social beings who rely on our senses as the inputs to guide our actions. Technology can feed our visual and hearing senses, but it offers no substitute for human touch. We are feeling beings who think – not thinkers who have learned how to feel.  Our technology may enhance our ability to communicate but only human interaction can create trust. Technology can enable engagement but it cannot serve as a substitute for it.
Trust is a fragile, emotional bond – difficult to earn and easy to lose. Losing the trust of your people requires only a realization that you no longer care enough to listen and engage.  The connection you first built with your people began with an awareness of your generosity to share your time and attention.  This enabled folks to trust and follow you; but that trust deteriorates when your personal commitment to engagement fades.
How do you sustain personal engagement with your people?
How can ensure that your engagement extends beyond your management team?
---
Join us for our Transformational Leadership and Development workshop
Wednesdays, May 13th and 20th, 6 – 8:30 p.m.