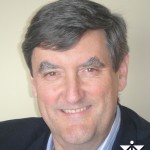 Today's tech driven world tends to increase our sense of predictability. We expect the instant gratification of enjoying our personal Starbuck's coffee locally, or anywhere in the world. We expect Amazon to deliver our purchase the next day. We expect our daily routine to continue as usual. 
But when a crisis arises, uncertainty becomes the rule, undermining the predictable outcome and resetting our appreciation of what is valuable. 
Some businesses live with uncertainty every day. If you're in construction, about 90% of your revenue is determined by Mother Nature. You learn to react promptly to changing circumstances so your business isn't totally paralyzed by the uncertainty of nature. You learn not to count on predictability – who really knows what the weather will be two weeks from now? 
As history shows, true leadership involves appearing during a time of great uncertainty and just getting on with it. The fear of uncertainty is acknowledged but the messaging stays realistically positive. You focus on what's known: the present and the reality that there's work to do now, your resilience and resourcefulness in prior crises, the conviction and commitment of your people to the purpose of your business. 
Recalling your purpose during uncertain times increases clarity and calm, reduces the noise of external uncertainty, and enables action amidst the unknown. Purpose is the antidote to uncertainty. 
How satisfied are you with your leadership 
during these uncertain times?
How might evoking your company's purpose help rally your people?