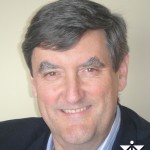 I recently met John O'Leary via one of his podcasts. With so many discouraging, angry and negative messages being relentlessly thrust upon us, it was refreshing to listen to John's message. 
John lived through a moment in hell. At age nine, a fire exploded in his garage and burned 100% of his my body. His probability of survival was 1%. 
After 5 months in the hospital, and dozens of surgeries that cost him all of his fingers and much more, he relearned how to walk, write, and feed himself. John credits others who served and inspired him for his ability to endure and survive. 
He shares his story of perseverance, agility and positive thinking as a tribute to those who leapt into the flames to save him…who worked tirelessly to restore him…who pushed him to write though he no longer had fingers…and who held him during his darkest, most frightening moments. 
He shares how the exceptional, motivated people who did all these things taught him to become more aware of his gifts and the fullness of his life, to appreciate each moment, and to celebrate his blessings and the joy of living an inspired life. 
He shares these lessons to liberate us from excuses, cynicism, bullying, broken relationships, and poor results; instead, he invites us to renew ourselves with unifying elements like hope, purpose, perspective, faith and love. 
Spend a few minutes with John and you'll be renewed! As he says:
"You can't always choose the path you walk in life, but you can always choose the manner in which you walk. Today is your day.  Live inspired." 
When was the last time you carved out a few minutes to renew yourself?