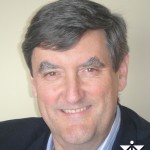 Significant time, energy and money are invested in the pursuit of innovation so organizations strive to improve their success rate. Optimizing the efficiency of their innovation process begins with their expectations about the outcome.
Dr. W. Edwards Deming, the renowned quality and management expert, observed that every process is perfectly designed to deliver the results it gets.
If an organization expects its pursuit of innovation to be imperfect and unpredictable, then its innovation process will be a hit or miss proposition. Relying on assumptions about customer needs rather than on solicited facts, on what competitors are doing, or perhaps on a bit of "blue ocean" providence, will produce predictable results – mediocrity and disappointment.
Higher innovation success rates are produced by compiling comprehensive market intelligence, understanding the boundaries of an organization's core competencies, specifying realistic, short as possible time-to-market objectives, and committing to an innovation strategy grounded in these elements.
Want to launch an innovation quickly, with reduced risk and a higher probability of success? Resolve a challenge posed by a profitable, key customer that helps them realize an aspiration – orders will be soon be forthcoming. Then push the limits of your innovation to consider how future circumstances might evolve to challenge it. How could your innovation be enhanced to overcome likely obstacles? How might acting now to address these constraints open new markets or applications, and lengthen the sustainability of the innovation and your organization.

What is your innovation success rate?
How frequently do you have strategic discussions
with key customers?