Gr

o

listic works with business leaders to implement a
No-Excuses Growth Strategy that produces
sustainable business growth.
As former business leaders and owners, we understand your challenges and help overcome your constraints.
We leverage our experience to evaluate every factor that can support or constrain your growth.
Then we work with you and your team to close the gaps between your growth goals and your realities…whatever they are.
Grolistic's integrated services are targeted to achieve your goals…
at the strategic level through the organization to leadership, team, and individual.
GrowthPointe Services

for strategic business growth and increased sales:

Create your No-Excuses Growth Strategy — Strategic growth planning & engaged strategy implementation
Tailored sales & leadership coaching that synchronizes stakeholders to defeat commoditization
Innovative business development to create new growth opportunities
DecisionPointe Services

for leadership development and enhanced performance:

Principled growth leadership development that translates your Purpose and strategy into action
Personalized leadership, team or individual coaching that transforms and elevates performance
Career development and transition management to help you choose the best path for you
PointeVierge Services

for establishing an "ensouled" foundation that aligns your professional
responsibilities with your core Principles to create value for all stakeholders:

Leadership Roundtables

that use "whole life" perspective and experienced insight to accelerate growth

"Ensouled" leadership creates growth and value for all stakeholders by leading in accordance with Principles

Spiritual development that integrates leadership and spiritual formation to energize pastoral leaders and faith communities
Industries served include:

Energy, medical devices, bioscience & pharmaceutical, robotics, motion control, communications and information technology, and business-to-business service providers (customer service, engineering, legal & financial)
Process production (food, paper, plastic, metal) and discrete parts/equipment manufacturing,
packaging, service support and distribution
Higher education and faith communities
We engage to convert ideas into action.

And we win when you do…because we're paid for our performance.
Grolistic People
Grolistic associates are deeply experienced, proven leaders who understand your challenges.  They are assigned to projects by matching their specific experience with your needs. We all act with urgency to achieve your goals at the strategic level through the organization to leadership, team, and individual.
Meet Our Principals
Robert "Bob" Schultek

Phone: 216-272-4449
Email: rschultek@grolistic.com
Follow @Bob4Growth

View Robert Schultek's profile
PROFESSIONAL SUMMARY: Bob has more than 30 years of service as a senior sales and business development executive, CEO and business owner. His expertise includes customer-partnered business development, strategic planning, sales management, customer service, operational alignment, lean process analysis and improvement, quality assurance, and performance management. He has worked in the energy, medical device, bioscience & pharmaceutical, discrete and process manufacturing, packaging and distribution, communications and information technology, and business-to-business service industries.
PERSONAL SUMMARY: Married with two grown children Activities: Community & church volunteer, home remodeling, historical research, music and playing guitar, and various athletic activities.
EDUCATION & CERTIFICATIONS:
B.S.E.E. Degree: University of Notre Dame
M.B.A. Studies: University of Wisconsin-Oshkosh Evening Program.
Certifications:
Research Associates: Strategic Planning, Sales Strategy & Sales Training
Mack Hanan Associates: Consultative Selling
The Juran Institute: Management of Quality Assurance
The Total Quality Institute: Quality Assurance and Process Improvement.

Vic Pergola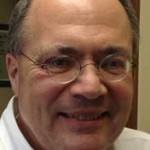 Phone: 216-308-1648
Email: vpergola@grolistic.com
Follow @Vic4ExecDev

View Vic Pergola's profile
PROFESSIONAL SUMMARY:Vic has over 30 years of executive experience as senior manager and business owner for both for-profit and non-profit operations, including 20 years of consulting and counseling. He combines depth of character with exacting expertise across a spectrum of skills, and digs in deeply to identify and resolves needs. Vic is passionate about success, leadership development and entrepreneurship. He is a gifted public speaker and can read in six languages.
PERSONAL SUMMARY: Married with three grown children. Activities: Glass blowing, museums, reading, classical music, languages and cooking.
EDUCATION & CERTIFICATIONS:
B.A. degree: Borromeo College
M.A. degree, John Carroll University
D.M. degree; Ashland Theological (in process)
Additional Graduate Studies: 2½ years, plus workshop in Jerusalem
Certifications:
Myers-Briggs Type Indicator (MBTI) Counseling:More than 3,000 executives counseled during 20 years
Workshops: Over 40 per year conducted.