Avoid the 3 common No-Growth excuses that position you as another commodity!
CONTACT US at admin@grolistic.com  to register or to learn more about scheduling a workshop at your site.
Grolistic works with small & mid-size business leaders to implement a No-Excuses Growth strategy that drive sales and profit growth. Then, we help lead that growth.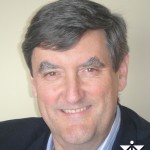 Bob Schultek's 30 plus years of business ownership and business development experience have increased sales, improved profits and accelerated growth for manufacturers, distributors and service providers in a wide array of industries.
Bob Schultek   rschultek@grolistic.com   216-272-4449