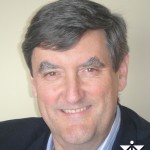 In their book, The Challenger Sale, Dixon and Adamson cite their research into the 50-plus attributes that drive customer loyalty (i.e. more sales per customer), noting that just 38% of that allegiance is due to outperforming competitors on brand, product and service, and only 9% is attributable to better price-to-value ratio than the competition. They discovered that the primary driver of loyalty, at 53%, is the sales experience itself.
There are five key attributes that define the exceptional sales experience, driving customer loyalty.
Amidst all the measured attributes for a sales experience like "demonstrating a high level of professionalism" or "adapts to our needs" or "portrays a realistic picture of costs," these 5 characteristics define the exceptional selling experience that drives customer loyalty:
The salesperson:
Provides unique and valuable insights on the market
Helps me navigate alternative approaches
Remains engaged, providing ongoing advice and consultation
Helps me avoid possible landmines
Educates me on new issues, trends and outcomes.
The fascinating insight from this set of characteristics is that customers are seeking to learn, not just to purchase. Exceptional salespeople produce quantifiable financial value for their customers, and strengthen customer distinctiveness, by exposing them to perspectives that they have not considered. They help customers make money by helping them grow, by increasing throughput, by identifying new opportunities, by reducing costs and by minimizing risk. And by doing so, they earn loyalty that builds enduring relationships.
How many of these 5 attributes are demonstrated by your sales team?
How can you help your team create exceptional selling experiences for customers?