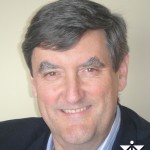 For sales people seeking to build enduring customer relationships, there are three decisive moments.
Acting with empathy and urgency during these key moments will earn you the customer's enduring preference.
1. The "First Contact" Moment:
Invest the majority of your time learning your prospect's story, needs and goals. They want to tell you, so ask them. Then, explain how your company's offerings produce value that resolves their problem and contributes to their success. Prospects become customers once they confirm that:
you have heard their needs, and have the experience and competencies to address them;
you seek to understand why meeting their needs is important to them; and
you will exceed their expectations and remain engaged until they are satisfied.
Make this first dialogue productive by learning about the prospect's company prior to your meeting, and respecting the time they make available to you; don't exceed that time without their permission.
2. The "Promises Kept" Moment:
Make only those promises that you are certain to keep. Monitor your performance to ensure that you're delivering the promised value, and report these results to the customer, confirming that promises are being fulfilled. Consistently doing this reduces your customer's vulnerability and builds trust, encouraging them to rely on you in the future.
3. The "Advocacy" Moment:
One-time customers become repeat customers when you deliver as promised. Understand how the value you produce strengthens each customer's business. Generating promised, quantifiable benefits that help customers achieve their goals earns you a position as trusted advocate, reinforcing your relationship and enabling them to recommend you.
How consistently do you perform well in these 3 key moments?
How do you know?